How can I find quality
Siding Contractors Near Me
?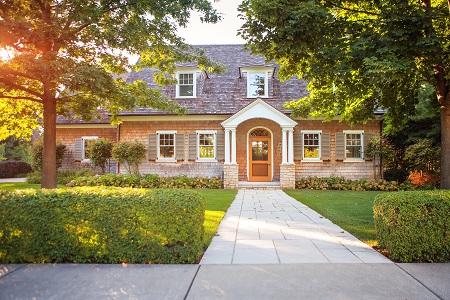 When you're looking for quality siding for your home, finding the most reputable and reliable contractor in your area should be your number one priority. Get your finished project on time from experienced professionals. At NW Commercial Exterior Company, we supply our customers with a professional and experienced siding installation team to make sure your home gets the best look and protection from your siding. With brand-new, high-quality siding, including vinyl siding and fiber cement siding from James Hardie, our team of experts can fit your home with several different detailed siding options. Contact us today and find out more about our quality products and how we can install and replace your home's siding in Portland, OR with a quote from our experienced siding experts!
What is the
type of siding
we can install?
At NW Commercial Exterior Company, our team can install the latest and most popular styles in residential siding. What kind of home siding can we install? Our professional siding installation team can install:
Vinyl Siding
Fiber Cement Plank by James Hardie
Cedar Siding
Traditional Lap
Vertical Panels
And more!
Fiber Cement Siding Options
When it comes to the most durable and popular options for siding, fiber cement is at the top of the list. Its mixture of ingredients makes it one of the strongest siding options available. Fiber cement siding performs very well in wet weather, making it a great choice for homeowners in the Pacific Northwest. Ask us today about fiber cement siding from James Hardie for residential projects and get a quote today!
How can I find the best
siding companies near me
?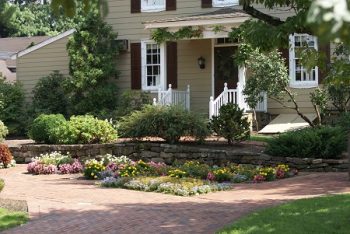 NW Commercial Exterior Company has experienced siding professionals that take the time to make sure your project is completed thoroughly and up to our standards. With several services offered like installation, repair, siding inspections, and replacement, we're confident that you'll be happy with the level of quality in our materials. We offer quality workmanship and excellent warranties on our work and products.
Contact us today for a quote in Portland, OR!
If you need a siding inspection, installation, repair, removal, or siding replacement, contact the professionals at NW Commercial Exterior Company to get started on your project! We will gladly send one of our experts to your home to thoroughly inspect your current siding to look for any potential issues and create an accurate estimate. Once we provide you with a quote and get started on your project, we know you'll love our exterior services when you see your finished product! Do you own a multi-family home or business that requires siding services? Contact us about our commercial siding services as well!
---
Portland, OR
Being Oregon's largest city has its benefits. Portland is one of the most unique places to live and visit. An ever-evolving melting pot of different cultures that brings people together in the best of ways. From the gorgeous Pittock Mansion to the Portland Saturday Market all the way to the infamous Voodoo Doughnuts, there is always something for everyone in this thriving city. Being in the most perfect location has its perks as well. Right in between the Willamette and Columbia rivers with the most amazing view of Mount Hood and home to the very lush and green trees that are so notorious for this area. With the city's slogan of "Keep Portland Weird" you know that you will never be bored when you're here. There are constant events to attend; festivals and concerts. Hiking trails that go on forever. And don't worry about the food. There are restaurants in this city that even professional chefs from Food Network are in love with. Known for a lot of farm-to-table restaurants and catering to all diets including vegetarian, vegan, and gluten-free. The chefs that work and feed Portland are some of the most friendly and inspiring people. Whether you're an art enthusiast, a foodie, or just some that love to experience different cultures. Portland will always welcome you and be the melting pot, yielding new adventures and experiences for everyone to enjoy. Come for a visit today and see why people who live here never want to leave!