Do you need a
Siding Replacement Contractor
in Hubbard?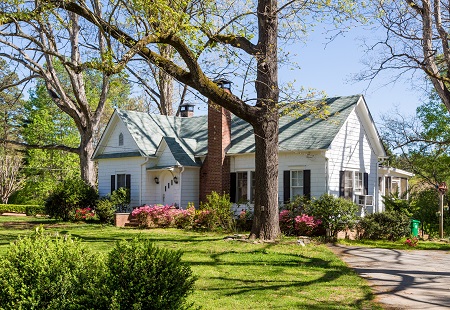 Is your home's siding showing signs of damage? Is it time for you to upgrade and replace your home's current siding material? Don't wait to get your home's siding replaced! NW Commercial Exterior Company has been serving the Hubbard, OR area with quality services for years and can help replace and improve your home's siding. With the cold and wet climate in the Pacific Northwest, replacing old siding material should be at the top of your home improvement to-do list. Not only will new materials replace the old ones, but they can also add value to your home and your home's curb appeal. Whether your home has vinyl siding, fiber cement siding, or cedar siding, we can replace several different types and have several different siding options! Contact us today to get a quote from our team of experts and professional siding installation team!
What services does NW Commercial Exterior Company offer?
Our team of professional contractors offers several different services for your home including siding replacement, repair, installation, and more. Here are some of the fantastic exterior services our team can offer:
Siding Installation
Siding Replacement
Siding Repair
Window Installation and Replacement
Dry Rot Repair
And More!
When we start our replacement projects, we always do a thorough job of removing any and all damaged materials and replacing them with the best siding products from the top manufacturers in the siding industry.
Get experienced
Siding Replacement
today!
If your siding has shown signs of damage, it's likely that repairing the siding won't end up fixing the problem. Short-term fixes can lead to higher costs and consistent repairs that won't fix the problem. Consistent problems can lead to increased energy costs and bigger issues. If there is damage in the sub wall as well, a full replacement is the best option. For better peace of mind thanks to top-quality materials and expert service, make the smart choice and contact our team today for a quote on our professional replacement and other exterior services.
Contact NW Commercial Exterior Company today for
professional siding replacement services
!
At NW Commercial Exterior Company, our main goal is to provide our customers with quality siding options, as well as expert advice and quality work. By providing the best quality products in the siding industry, we make sure that customer satisfaction is at the top of our list. We have experienced professional siding installers that take a special approach to each replacement project. Find out why we have so many satisfied customers! Call our local exterior experts today and get a quote for your siding replacement project in Hubbard, OR!
---
Hubbard, OR
Located approximately 25 miles outside of Portland, Oregon, and near the state capital of Salem, lies the small town of Hubbard. With less than a square mile of space, Hubbard is hardly recognized as one of the bigger cities in the state of Oregon. Despite having less than a square mile to its name, the population of this small town is steadily growing, with an estimated population of over 3,500 residents in 2019. The town was incorporated in 1891 and was named after Sam Hubbard, an Oregon settler from 1847. The town saw its first railroad station in 1870, which helped connect the small town to the rest of the state.
While the town doesn't have the most bustling nightlife and activities for visitors to enjoy, the town is within a short drive to both Portland and Salem, with plenty to do on the way. Being near the Oregon State Fairgrounds also has its perks, making it convenient for the Oregon State Fair, one of the biggest annual events in the state of Oregon! Hubbard is also not far from Oregon's rich wine country. The town also holds an annual Hops Fest, celebrating the area's booming microbrewing community and highlighting some of the best local beers and breweries in the state.