Window Installation and Replacement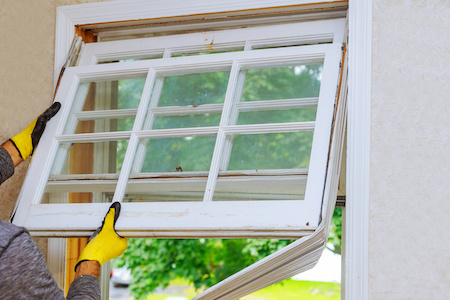 NW Commercial Exterior Company is a family-owned and operated business that has been installing and replacing new windows for homes throughout Lake Oswego and the Portland area since 1998. Our team is dedicated to installing windows that will look great and provide years of natural lighting and ventilation for your home. All of our windows are put in with a 100% satisfaction guarantee and warranty. Whether it's glass for sliding doors or windows for your rooms, we can repair, replace, and install windows for your home or business with quality products from the best manufacturers in the industry.
Tell us what kind of windows you need
When it comes to providing homes with new or replacement windows, we can do it all. Let us know what you're looking for and we'll provide plans to install your windows with an airtight seal.
Double and Triple Pane Windows
Garden Windows
Sliding Glass Doors and Patio Doors
Skylights
Bay Window Replacement
Double and Single Hanging Windows
Window Repairs
Sliding Windows
Shower Windows
Commercial and Residential
---
For new windows installed with precision, get a free estimate from NW Commercial Exterior Company today!
---
Improve Energy Efficiency With New Windows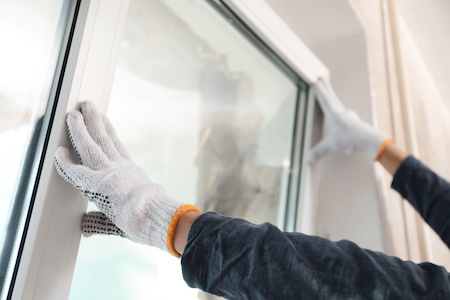 When it comes to your home's energy efficiency, your windows play a big part. As they age or suffer damage, most windows lose some of their ability to insulate and as a result, energy efficiency drops off. Homes get drafty during the cold months, and it costs more to keep your home at a comfortable temperature.
NW Commercial Exterior Company can install windows that can deliver a measurable increase in energy efficiency. Here's what we do:
Install certified Energy Star windows
Repair weak points in the frame
Seal in new windows with an airtight seal
Match with additional exterior improvements
Optimize for natural lighting
Increase your home's energy efficiency with a new set of windows today!
Our team is standing by!
---
Enjoy Your Exterior With From The Inside
We take pride in the top-notch exteriors we're able to provide for the homes and businesses we work on, as well as our quality workmanship. We know that one of the main benefits of a new set of windows is to provide a view of the outdoors that you can enjoy from the comfort of your home.
We make sure our windows are installed for every customer to perfection and built for years of comfort ahead. Call us for an accurate estimate for window repair, replacement services, and installation today! We are your local exterior experts!